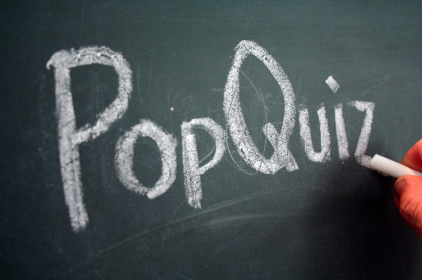 Looking for something to talk about at your next dinner party or social gathering? Impress your friends with some hemp trivia by taking this pop quiz. You'll have interesting facts to share like how long ago humans started using hemp and which hemp farmer became Kentucky's first millionaire. Trust us, people will think you're cool.
For more information about the incredible array of hemp applications, check out this previous post featuring Doug Fine's new book
Hemp Bound: Dispatches From the Front Lines of the Next Agricultural Revolution
. For a lesson in hemp history read a full chapter from John Roulac's 1997 book
Hemp Horizons: The Comeback of the World's Most Promising Plant
(now out of print).
Pencils Ready? Begin!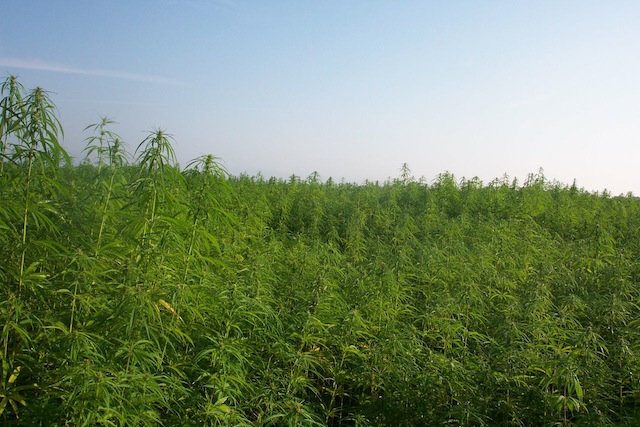 1) How many years ago did humans start using hemp?
a. 12,000 years ago b. 1,200 years ago c. 200 years ago
2) What important U.S. historical document was drafted on hemp paper?
a. The Emancipation Proclamation b. Pres. John F. Kennedy's Inaugural Address c. The Declaration of Independence
3) Name one way Colonists used hemp?
a. As a currency to pay their taxes b. As a thread to weave textiles c. Both
4) Who was Kentucky's First Millionaire? Hint: his fortune came from hemp
a. Abraham Lincoln b. Daniel Boone c. John Wesley Hunt
5) When did the U.S. government sponsor hemp production contests?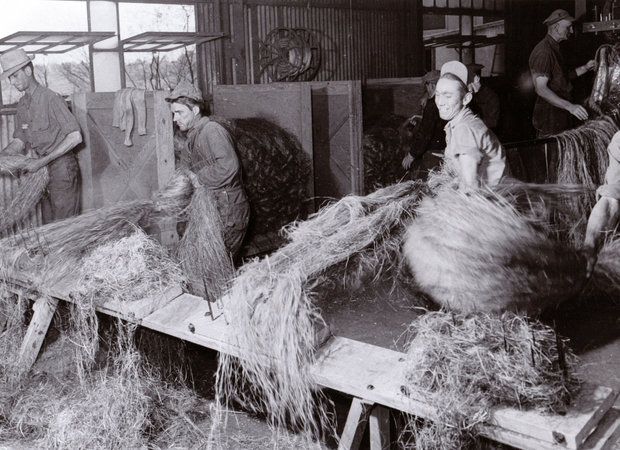 a. In the 1720s b. In the 1820s c. In the 1920s
6) Back in the late 19th and early 20th centuries, which U.S. state produced the best hemp in the world?
a. California b. Kentucky c. Colorado
7) What law effectively banned hemp in the U.S. in 1937
a. The Marijuana Stamp Act b. The Food and Drug Act c. The Hemp Prohibition Act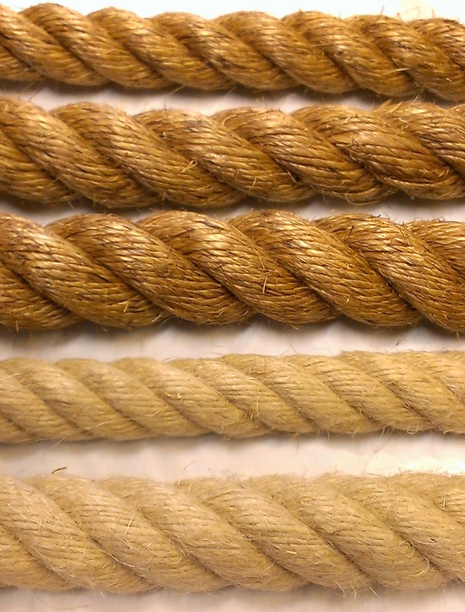 8) In 1942, an 11-minute film extolling the versatile uses of hemp—and how it can be grown and processed in the United States—was released to movie audiences. What was it called?
a. Hooray for Hemp! b. Hemp for Victory c. Hemp, Hemp and Away
9) What was the parachute harness rope made out of that saved George H.W. Bush in World War II?
a. Cotton b. Nylon c. Hemp
10) In an executive order, which president included hemp among "the essential agricultural products that should be stocked for defense preparedness purposes."
a. Bill Clinton b. Barack Obama c. George HW Bush
11) When did Canada re-legalize hemp cultivation?
a. 2014 b. 1996 c. hemp cultivation was never illegal in Canada
ANSWER KEY
1: a) Humans have used hemp for the past twelve millennia for clothing, food and medicine. And, just recently, a Stanford-led research team uncovered hemp clothing in good condition from a 9,000-year-old Turkish village. This stuff is durable, to say the least! 2: c) In 1776 Thomas Jefferson drafted the Declaration of Independence on hemp paper. Though, if you guessed "a" you were close: President Abraham Lincoln wrote the Emancipation Proclamation under the light of a hemp oil lamp. 3: c) Hemp fibers were used in many textiles, but perhaps more surprisingly, hemp was so valued during colonial times it was used as a currency to pay taxes. 4: c) Hemp created Kentucky's first millionaire, John Wesley Hunt. Today the global hemp market is growing more than 20 percent annually. 5: b) In the 1820s, the U.S. government sponsored contests to produce domestic hemp that could compete against expensive imports. 6: b) From the 1850s-1930s, Kentucky hemp germplasm was considered the world's finest. 7: a) The Marijuana Stamp Act of 1937 8: b) Hemp Prohibition got off to a poor start in 1942 when the government sourced large quantities of hemp due to wartime Navy rope rigging needs. To make the decision legit, the U.S. Department of Agriculture issued the 11-minute film titled "Hemp for Victory." 9: c) OK, that was an easy one. It's hemp, of course! 10: a) President Bill Clinton included hemp in his 1994 executive order. 11: b) Canada re-legalized hemp in 1996 and now has a booming industry that is worth a billion dollars annually and growing 30 percent per year.
Photo 3: Courtesy of ropelocker.co.uk
---