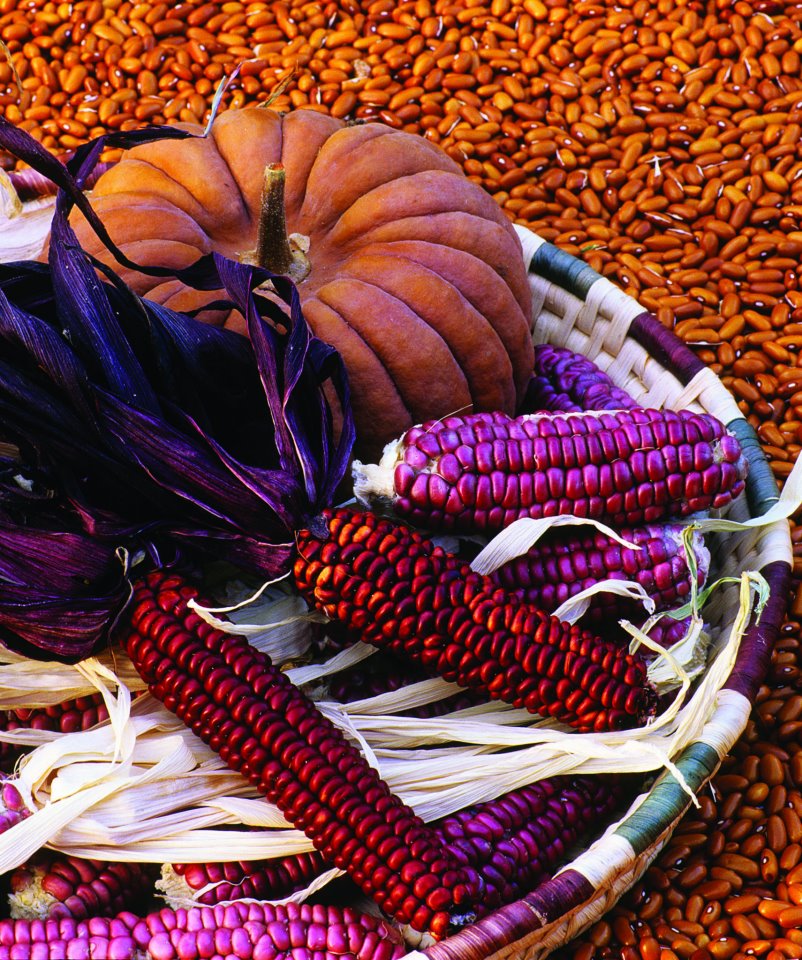 "Seed is the vital link to our agricultural past," writes John Navazio, author of our latest book,
The Organic Seed Grower
. Seeds are at the heart of local food and agriculture, and there is burgeoning interest in how to grow your own seeds. Navazio's foundational book will help skilled gardeners, who are already saving their own seed, grow seed commercially. And for diversified vegetable farmers who are growing a seed crop for sale for the first time, Navazio offers many of the tricks of the trade used by professional seed growers. If you're interested in growing your own vegetables better suited to your taste and hardiness zone, Carol Deppe's book
Breed Your Own Vegetable Varieties
is a perfect place to start for any gardener or small farmer. For first-time seed savers, Suzanne Ashworth's
Seed to Seed
is a perfect starting guide. If the magic of saving rare seeds catches your fancy, Janisse Ray's latest work of literary nonfiction,
The Seed Underground
, offers inspiring stories of eccentric and impassioned seed-savers across the country. As Ray puts it, seeds are "the most hopeful thing in the world," and "
there's no despair in a seed.
" Happy reading from the folks at Chelsea Green Publishing!
The Organic Seed Grower: A Farmer's Guide to Vegetable Seed Production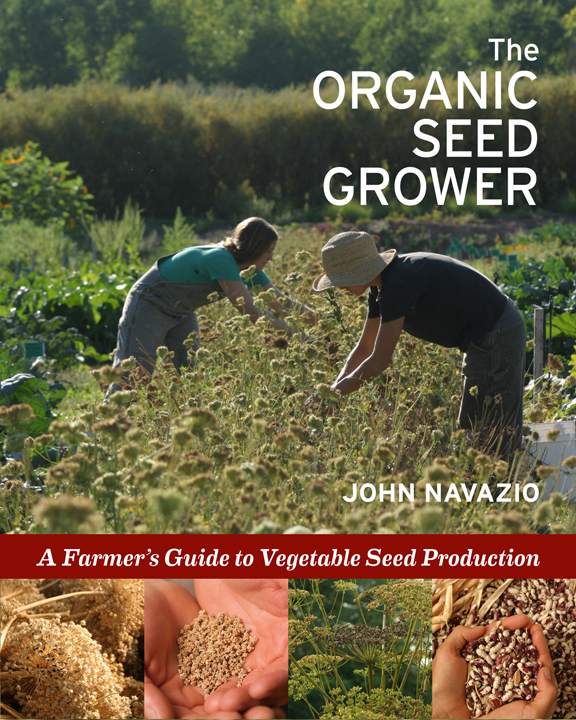 Retail Price: $49.95
Discount Price: $32.47
The Organic Seed Grower is a comprehensive manual for the serious vegetable grower who is interested in growing high-quality seeds using organic farming practices. It is written for both serious home seed savers and diversified small-scale farmers who want to learn the necessary steps involved in successfully producing a commercial seed crop organically.
Written by well-known plant breeder and organic seed expert John Navazio, The Organic Seed Grower includes detailed profiles for each of the major vegetables and provides users with practical, in-depth knowledge about growing, harvesting, and processing seed for a wide range of common and specialty vegetable crops, from Asian greens to zucchini.
WATCH John explain why organic seed is important

…
.
Seed to Seed: Seed Saving and Growing Techniques for Vegetable Gardeners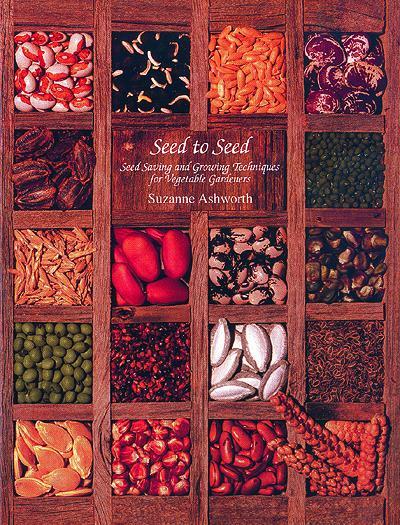 Retail Price: $24.95
Discount Price: $16.22
Seed to Seed describes specific techniques for saving the seeds of 160 different vegetables, and is widely acknowledged as the best guide available for home gardeners to learn effective ways to produce and store seeds on a small scale.
Reader Review: "I can't recommend this book highly enough. I've been hunting for a reference guide that tells me exactly how to save each type of vegetable seed, and this book is it…This book should be on every sustainable homesteader's reference shelf."
Browse the Table of Contents…
.
The Seed Underground: A Growing Revolution to Save Food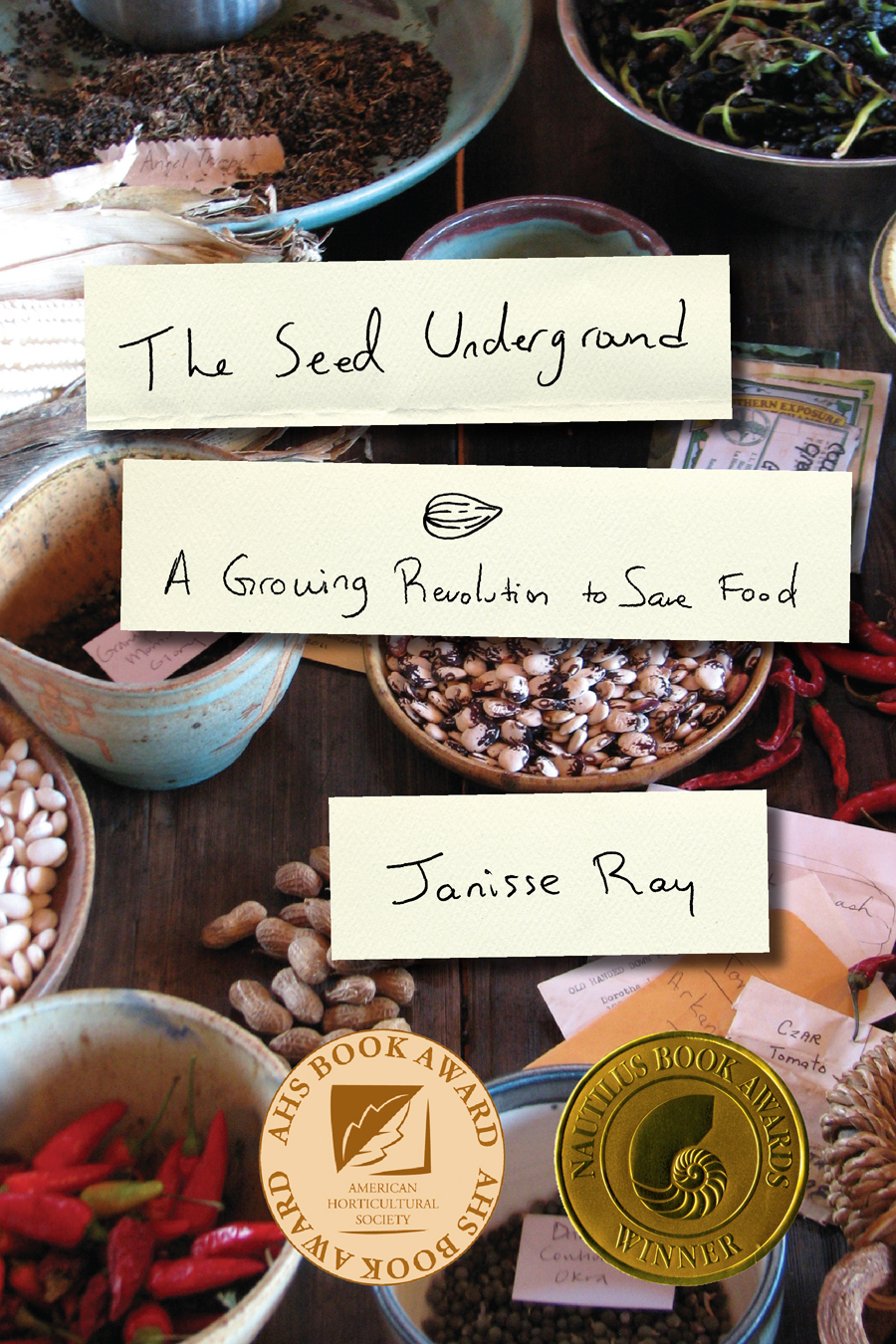 Retail Price: $17.95
Discount Price: $11.67
We are losing our seeds. Of the thousands of seed varieties available at the turn of the 20th century, 94 percent have been lost — forever.
In The Seed Underground Janisse Ray brings us the inspiring stories of ordinary gardeners whose aim is to save time-honored, open-pollinated varieties like Old Time Tennessee muskmelon and Long County Longhorn okra—varieties that will be lost if people don't grow, save, and swap the seeds.
READ

: Excerpt from

The Seed Underground – How to Save Tomato Seeds

…
.
.
Breed Your Own Vegetable Varieties: The Gardener's and Farmer's Guide to Plant Breeding and Seed Saving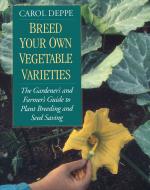 Retail Price: $29.95
Discount Price: $19.47
All gardeners and farmers should be plant breeders, says author Carol Deppe. Developing new vegetable varieties doesn't require a specialized education, a lot of land, or even a lot of time. It can be done on any scale. It's enjoyable. It's deeply rewarding. You can get useful new varieties much faster than you might suppose. And you can eat your mistakes.
Authoritative and easy-to-understand, Breed Your Own Vegetable Varieties is the only guide to plant breeding and seed saving for the serious home gardener and the small-scale farmer or commercial grower.
"This is the best book to help adventuresome gardeners become plant breeders and seed savers. But it does more. It explains in clear, readable terms what's going on with the genetic modifications of our food system and why backyard plant breeders are a crucial link to a healthy future for our food system."—Will Raap, President, Gardener's Supply Company
Browse the Table of Contents…
 .
Gathering: Memoir of a Seed Saver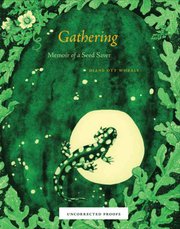 Retail Price: $25.00
Discount Price: $16.25
Daughter of Iowa farmers, Missouri homesteader, and mother of five, Diane Ott Whealy never anticipated that one day she would become a leader in a grass-roots movement to preserve our agricultural biodiversity. The love for the land and the respect for heirloom seeds that Diane shared with her husband, Kent Whealy, led to their starting Seed Savers Exchange in 1975.
Ott Whealy's heartwarming story 
captures what is best in the American spirit: the ability to dream and, through hard work and perseverance, inspire others to contribute their efforts to a cause. Thus was created one of the nation's most admired nonprofits in the field of genetic preservation.
Read a review of the book from Civil Eats…
More Seed Titles On Sale
---