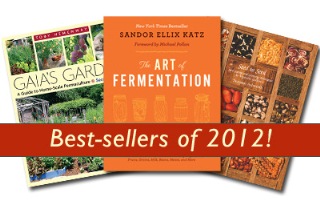 The year 2012 was one of major milestones at Chelsea Green: We took a significant step toward securing our long-term resiliency by becoming employee-owned, landed our fourth book (in less than 10 years) on The New York Times Bestseller List, and we set a new, all-time sales record.
To celebrate, this week we're featuring our 2012 best-sellers. Some, like Gaia's Garden, are perennial favorites, and some, like The Art of Fermentation, are brand new hits.
All our titles, are available for a 35% discount through January 31st, as part of our extended holiday sale. Just use the promotional code: CGFL12 when you check out.
We look forward to bringing you more inspiring tools and resources in 2013 as new crops of books arrive. Available soon will be Paradise Lot by Eric Toensmeier and Jonathan Bates, and Rebuilding the Foodshed by Phillip Ackerman-Leist. We'll have more details about all of our exciting 2013 titles in upcoming e-newsletters.
In case you missed them at the end of the year, check out the recently-released
Organic Seed Grower
by John Navazio, and
Farms with a Future
by Rebecca Thistlethwaite. Both promise to be must-haves for the seed grower or fledgling farmer. Happy reading from the folks at Chelsea Green Publishing! P.S. Don't forget, free shipping on orders over $100.*
The Art of Fermentation: An In-Depth Exploration of Essential Concepts and Processes from Around the World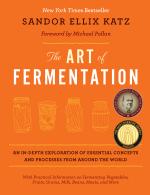 Retail Price: $39.95
Discount Price: $25.97
The Art of Fermentation is, quite simply, the most comprehensive guide to do-it-yourself home fermentation ever published. And it single-handedly drove our annual sales through the roof, even spending a couple of weeks on the New York Times Bestseller List. Who knew sauerkraut was such a rock star!
Sandor Katz presents the concepts and processes behind fermentation in ways that are simple enough to guide a reader through their first experience making sauerkraut or yogurt, and in-depth enough to provide experienced practitioners with deeper understanding of their ferments. Also available as part of a book/DVD set.
Try a sample recipe for fermented "Roots" Beer…
.
Gaia's Garden: A Guide to Home-Scale Permaculture, Second Edition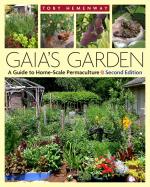 Retail Price: $29.95
Discount Price: $19.47
The first edition of Gaia's Garden sparked the imagination of America's home gardeners, introducing permaculture's central message: working with nature instead of against her results in more beautiful, abundant, and forgiving gardens.
This extensively revised and expanded second edition broadens the reach and depth of the permaculture approach for urban and suburban growers.
Read an excerpt: Building an Apple-Centered Guild…
. .
Seed to Seed: Seed Saving and Growing Techniques for Vegetable Gardeners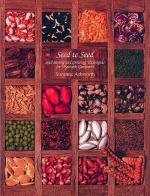 Retail Price: $24.95
Discount Price: $16.22
Seed to Seed is widely acknowledged as the best guide available for home gardeners to learn effective ways to produce and store seeds on a small scale.
The book contains detailed information about each vegetable, including its means of pollination, required population size, isolation distance, techniques for hand-pollination, and proper methods for harvesting, drying, cleaning, and storing the seeds.
Browse the Table of Contents…
  . .
Reinventing Fire: Bold Business Solutions for the New Energy Era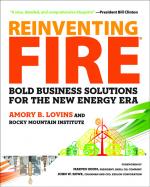 Retail Price: $34.95
Discount Price: $22.72
In Reinventing Fire, Amory Lovins and Rocky Mountain Institute offer a new vision to revitalize business models, end-run Washington gridlock, and win the clean energy race—not forced by public policy but led by business for enduring profit.
Grounded in 30 years' practical experience, this ground-breaking, peer-reviewed analysis includes market-based solutions for transportation, buildings, industry, and electricity.
Reinventing Fire
was named ForeWord Reviews's Book of the Year in Business and Economics
.
Watch Amory Lovins' TED Talk on Reinventing Fire…
 .
The Winter Harvest Handbook: Year-Round Vegetable Production Using Deep-Organic Techniques and Unheated Greenhouses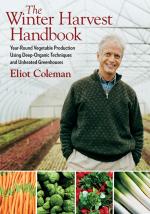 Retail Price: $29.95
Discount Price: $19.47
From Eliot Coleman, the bestselling author of The New Organic Grower and Four-Season Harvest, comes an in-depth guide to year-round production of fresh, organic vegetables—with little or no energy inputs.
In The Winter Harvest Handbook, Coleman offers information on greenhouse construction and maintenance, planting schedules, crop management, harvesting practices, and even marketing ideas in this complete, fully-illustrated guide. Want to learn even more from the master? Check out the Eliot Coleman Set.
Browse the entire book online…
. .
Local Dollars, Local Sense: How to Shift Your Money from Wall Street to Main Street and Achieve Real Prosperity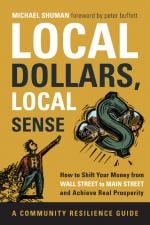 Retail Price: $17.95
Discount Price: $11.67
In Local Dollars, Local Sense, Michael Shuman shows small-scale investors how to put their money into building local businesses and resilient regional economies—and profit in the process.
Shuman demystifies the growing realm of local investment choices—from institutional lending to investment clubs and networks, local investment funds, community ownership, direct public offerings, local stock exchanges, crowdfunding, and more. This book is part of the Community Resilience Guides series, a partnership with the Post Carbon Institute.
Read an Excerpt: Investing in Yourself…
. .
The Seed Underground: A Growing Revolution to Save Food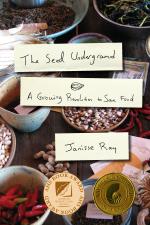 Retail Price: $17.95
Discount Price: $11.67
With a quiet urgency The Seed Underground reminds us that while our health, food security, and sovereignty
are
at stake as seeds disappear to industrial agriculture's homogenization, so, too, are the stories, heritage, and history that pass between people as seeds are passed from hand to hand.
From rural Maine to Oregon's Palouse, Janisse Ray introduces readers to dozens of seed savers. Through this compelling book, meet the eccentric sociology professor she dubs "Tomato Man",
Maine farmer Will Bonsall, the "Noah" of seed saving, and many others.
The Seed Underground was named one of Booklist's Top Ten Gardening and Crafts Books of 2012!
Read the Introduction…
.
More New and Noteworthy Titles On Sale
---