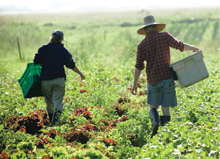 The local food movement is alive and well, and Chelsea Green is thrilled to see growing interest in topics ranging from fermentation to organic agriculture. We have been the go-to publisher for small farmers and organic gardeners since 1989 when we published Eliot Coleman's ground-breaking The New Organic Grower, a book that has since earned a treasured place on the bookshelves of vegetable growers everywhere.
Whether you grow tomatoes, peppers, and herbs on your balcony, intensively garden a half-acre on your homestead, or make a living off the land as a full-time farmer, we've got a book (or two) for you.
This newsletter highlights books of special interest to farmers and gardeners—books on different business models, full of handy charts to help you scheme; books on specialty crops like fruits and medicinal herbs; and books that can help expand your farm's offerings by teaching you how to breed vegetables for your climate, and even venture into small-scale grain growing.
As you've come to expect from Chelsea Green, our books never skim the surface. Our authors think in systems, and farm holistically, applying the wisdom of permaculture to let nature do the heavy lifting whenever possible and giving you the information necessary to empower you to care for the planet and those around you.
We hope you're having a busy and abundant growing season! Happy reading from the folks at Chelsea Green Publishing
The Small-Scale Poultry Flock: An All-Natural Approach to Raising Chickens and Other Fowl for Home and Market Growers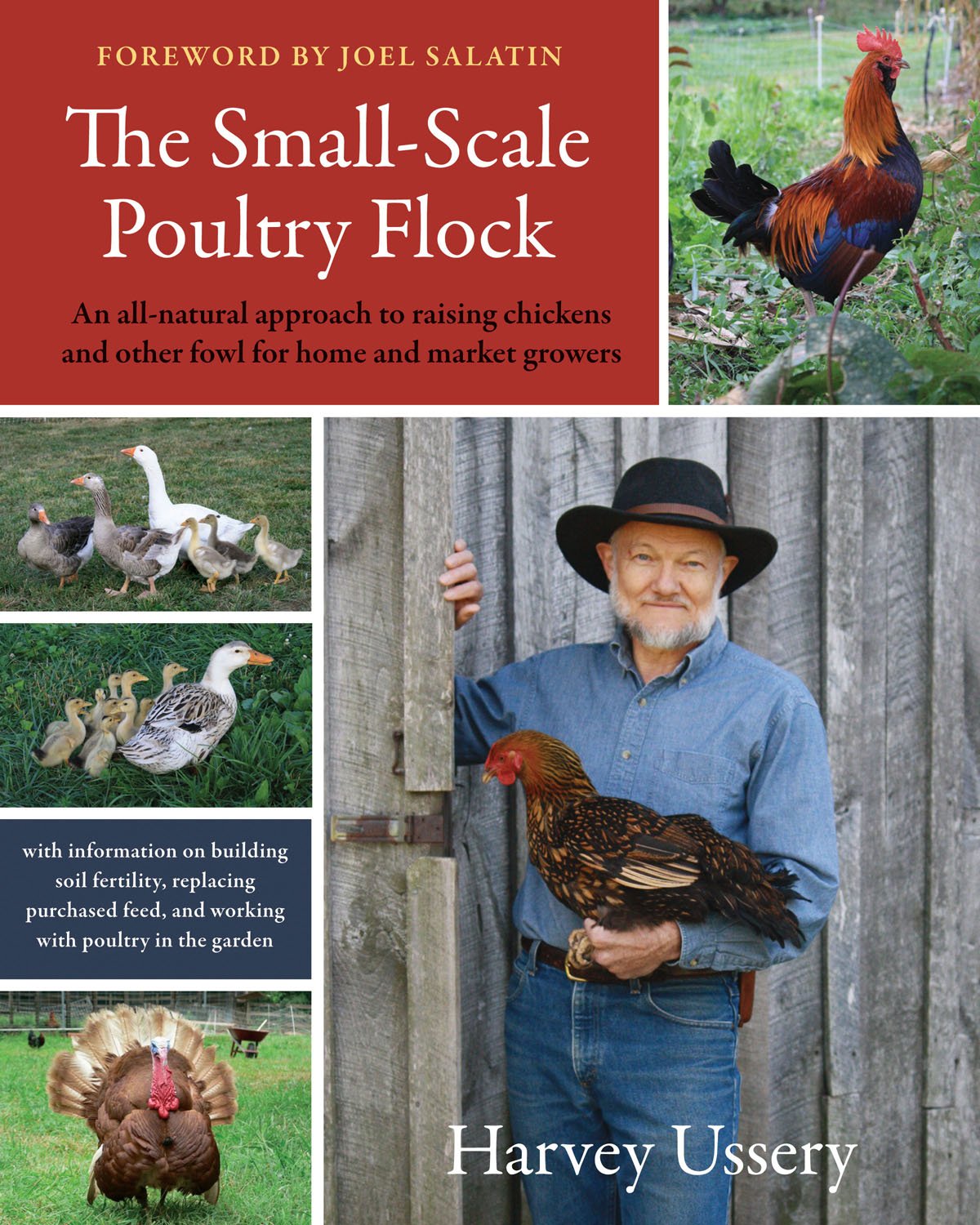 Retail Price: $39.95
Sale Price: $25.97
Longtime farmer Harvey Ussery has created the most comprehensive and definitive guide to date on raising all-natural poultry for the homesteader and small farmer.
No other book on raising poultry takes an entirely whole-systems approach, or discusses producing homegrown feed and breeding in such detail—it is truly an invaluable and groundbreaking guide that will lead farmers and homesteaders into a new world of self-reliance and enjoyment.
Harvey Ussery gives advice on working with broody hens in this video.
WATCH IT HERE…
The Holistic Orchard: Tree Fruits and Berries the Biological Way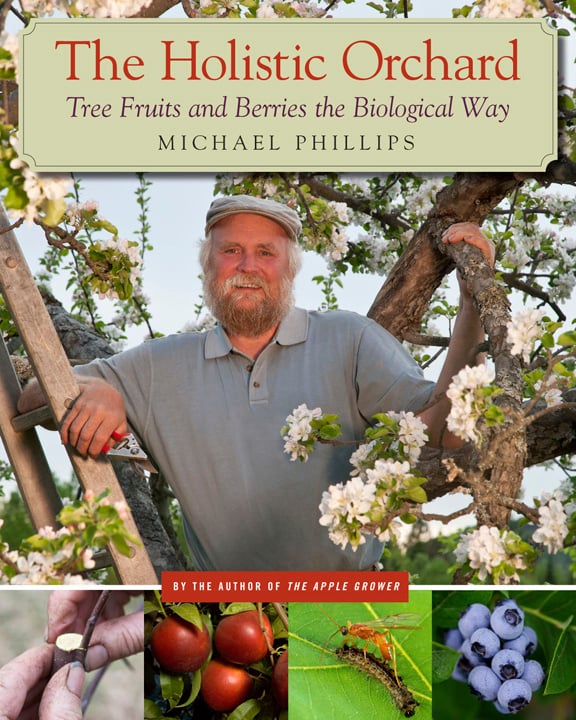 Retail Price: $39.95
Sale Price: $25.97
Growing a small-scale orchard of tree fruits and berries is something virtually anyone can do, given a bit of space and desire, and the willingness to observe and learn from nature.
In this groundbreaking new book, orchard guru Michael Phillips (author of The Apple Grower) takes readers "beyond organic" and into the universe of holistic growing practices—a place where backyard and small commercial fruit growers maintain a balanced orchard ecology and don't just substitute hard-hitting organic sprays for chemical "controls."
In this video, Michael Phillips explains how he arrived at his holistic methods.
WATCH IT HERE…
The Chinese Medicinal Herb Farm: A Cultivator's Guide to Small-Scale Organic Herb Production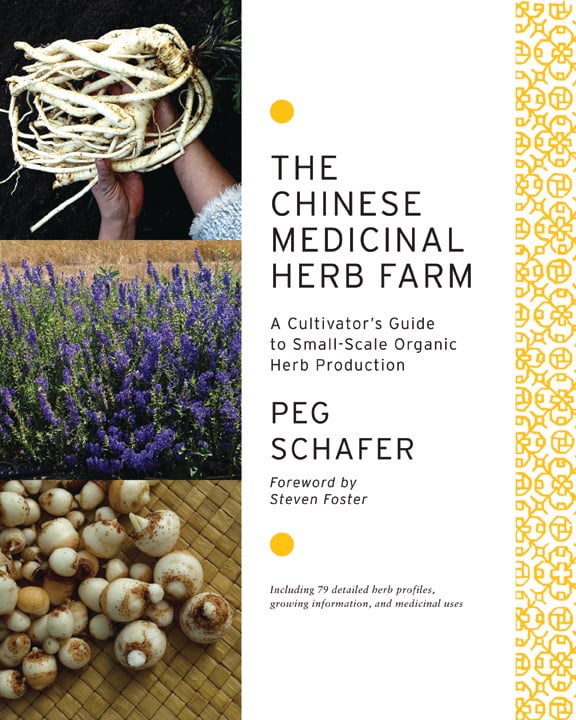 Retail Price: $34.95
Sale Price: $22.72
Peg Schafer, longtime grower and teacher, guides readers with information on propagating, cultivating, and harvesting Chinese herbs, and presents fascinating new scientific data that reveal the age old wisdom of nature and the traditional systems of Chinese medicine.
Through 79 detailed herb profiles—all tested and trialed on Schafer's certified organic farm—Schafer offers easy-to follow information, suitable for both growers and practitioners, for growing efficacious wild-simulated herbs.
This Spring, Herb Companion magazine paid a visit to Schafer's farm, and featured an excerpt from the book
.
READ IT HERE…
The Winter Harvest Handbook: Year-Round Vegetable Production Using Deep-Organic Techniques and Unheated Greenhouses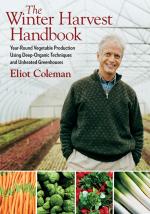 Retail Price: $29.95
Sale Price: $19.47
From the bestselling author of The New Organic Grower and Four-Season Harvest, a revolutionary guide to year-round harvests of fresh, organic produce—with little or no energy inputs. Gardeners and farmers can use the innovative, highly successful methods Coleman describes in this comprehensive handbook to raise crops throughout the coldest of winters.
Make sure to read the New York Times article that recently featured Eliot Coleman and Barbara Damrosch. The in-depth story focused on the couple's continued ability to innovate and thrive on their year-round organic farm in Maine. 
The Farmstead Creamery Advisor: The Complete Guide to Building and Running a Small, Farm-Based Cheese Business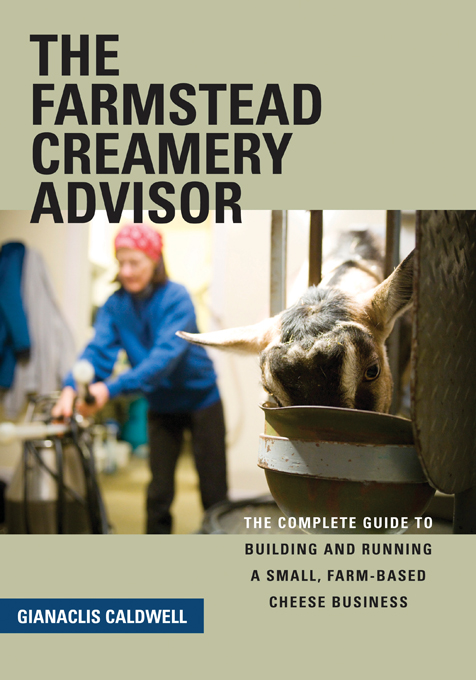 Retail Price: $34.95
Sale Price: $22.72
More than ever before, the people who choose to become farmer
-
cheesemakers need access to the knowledge of established cheese artisans who can help them build their dream.
The Farmstead Creamery Advisor brings to life the story of creating a successful cheesemaking business in a practical, organized manner. It will also appeal to the many small and hobby-farm owners who already have milking animals and who wish to improve their home dairy practices and facilities.
Gianaclis's forthcoming book is getting rave reviews from early readers
!
Mastering Artisan Cheesemaking will be available this fall. PREORDER IT HERE…
The Organic Farmer's Business Handbook: A Complete Guide to Managing Finances, Crops, and Staff—and Making a Profit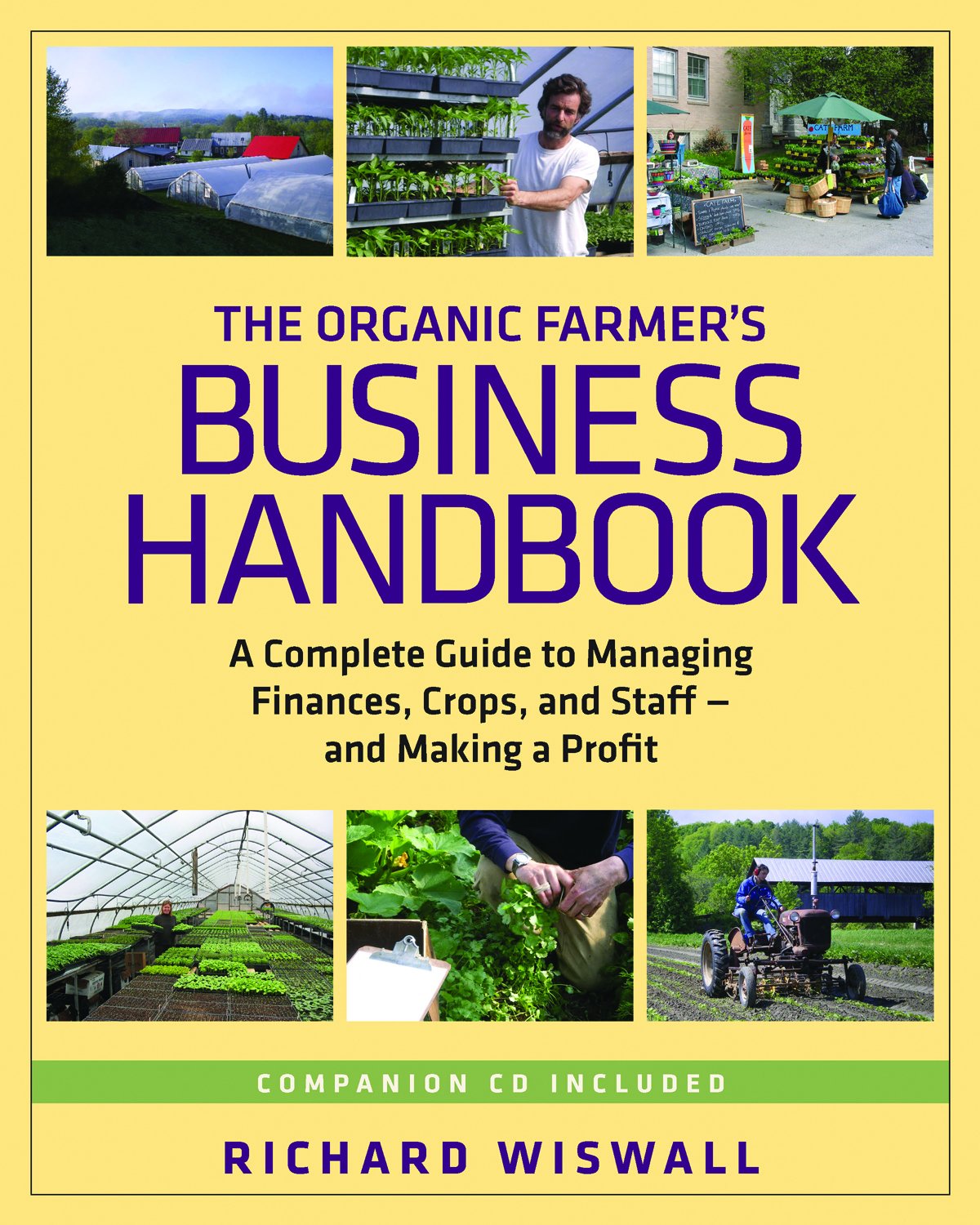 Retail Price: $34.95
Sale Price: $22.72
Contrary to popular belief, a good living can be made on an organic farm. What's required is farming smarter, not harder.
In The Organic Farmer's Business Handbook, Richard Wiswall shares advice on how to make your vegetable production more efficient, better manage your employees and finances, and turn a profit. From his twenty-seven years of experience at Cate Farm in Vermont, Wiswall knows firsthand the joys of starting and operating an organic farm—as well as the challenges of making a living from one.
Go beyond the book with Wiswall's new DVD: Business Advice for Organic Farmers. Also available with the book as a specially priced set.
You Can Farm: The Entrepreneur's Guide to Start and Succeed in a Farming Enterprise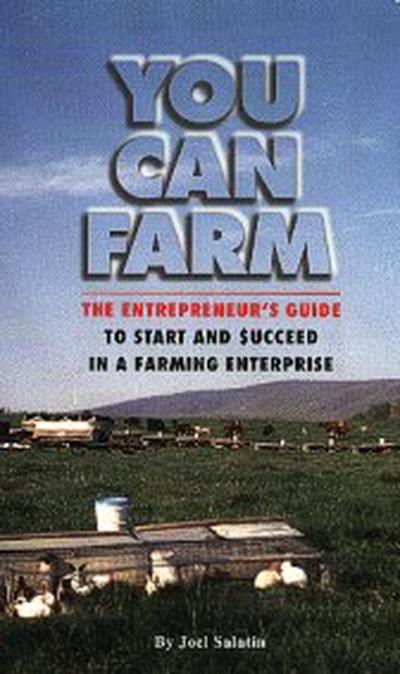 Retail Price: $35.00 
Sale Price: $22.75
Have you ever desired, deep within your soul, to make a comfortable full-time living from a farming enterprise? Too often people dare not even vocalize this desire because it seems absurd.
But for farm entrepreneurs, the opportunities for a farm family business have never been greater. The aging farm population is creating cavernous niches begging to be filled by creative visionaries who will go in dynamic new directions. While this book can be helpful to all farmers, it targets the wannabes, the folks who actually entertain notions of living, loving and learning on a piece of land.
"Is it really possible for me?" is the burning question this book addresses.
Joel's son Daniel shows you how to cut up a chicken in this video. WATCH IT HERE…
Small-Scale Grain Raising: An Organic Guide to Growing, Processing, and Using Nutritious Whole Grains for Home Gardeners and Local Farmers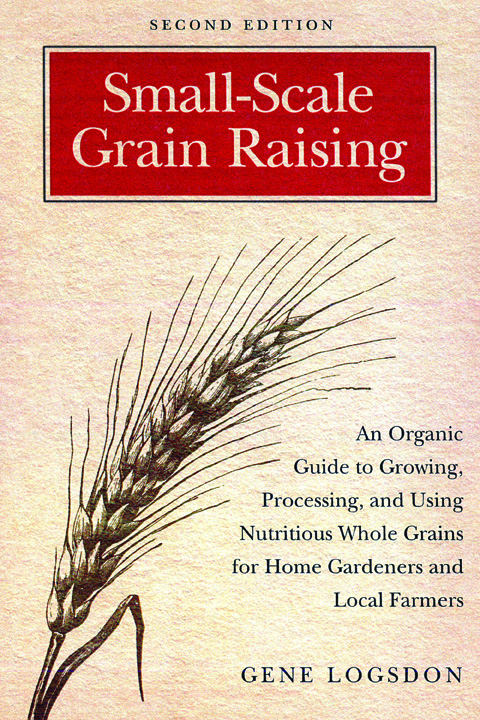 Retail Price: $29.95
Sale Price: $19.47
First published in 1977, this book—from one of America's most famous and prolific agricultural writers—became an almost instant classic among homestead gardeners and small farmers.
Starting from the simple but revolutionary concept of the garden "pancake patch," Logsdon opens up our eyes to a whole world of plants that we wrongly assume only the agricultural "big boys" can grow. He succinctly covers all the basics, from planting and dealing with pests, weeds, and diseases to harvesting, processing, storing, and using whole grains. There are even a few recipes sprinkled throughout, along with more than a little wit and wisdom.
Chapter 7 looks at rye and barley, two delicious grains you can grow on a small-scale. READ IT HERE…
Sharing the Harvest: A Citizen's Guide to Community Supported Agriculture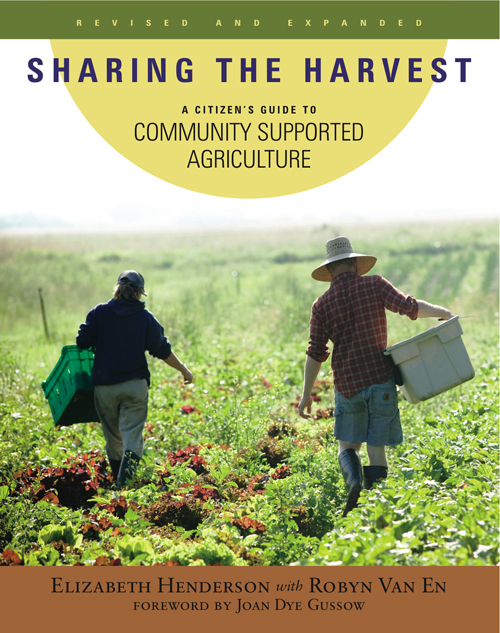 Includes instructional DVD

Retail Price: $35.00


Sale Price: $22.75
To an increasing number of American families the CSA (community supported agriculture) is the answer to the globalization of our food supply. The premise is simple: create a partnership between local farmers and nearby consumers, who become members or subscribers in support of the farm.
Sharing the Harvest provides new insight into making CSA not only a viable economic model, but the right choice for food lovers and farmers alike.
The groundbreaking first edition helped spark a movement and, with this revised edition, Sharing the Harvest is poised to lead the way toward a revitalized agriculture.
You can flip through a preview of the book here. BROWSE THE PREVIEW… 
More New and Noteworthy Titles On Sale
---